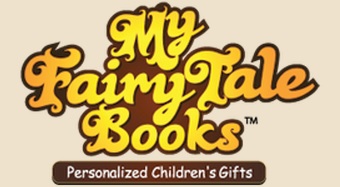 "My Fairy Tale Books" is a company that sells Personalized Children's Gifts. Its founder is Kelly Mistry and it is operated since 2009 in Orange County, New York State. The company has started with an amazing personalized book collection. Nut nowadays it has expanded in making a lot of personalized gifts such as placemats and puzzles.
The vision of the company is to embrace education, build self-esteem and help kids express themselves through their imagination and their creativity. If you give your child personalized book or a personalized music CD they will be so excited and happy! It is a very sweet thought for a gift! Your kid will cherish your present for a lifetime! Stories and tales have to do friendship and love. That is what makes a strong character in children.
You can choose from personalized books, DVDs, music CDs, gift sets, placemats and puzzles. You will find the best for your kid for sure! "My Fairy Tale Books" has received various awards for its premium quality products. The company takes care of every individual order. Their purpose is to make sure that the customer will receive the perfect personalized gift and that everybody will be pleased! The company may be a small one, but nonetheless it takes special care of its customers.
Personalized Children's Books try to help your children learn and have fun at the same time. With his creativity and his imagination your kid will learn and grow. With the personalized books they even become the star in their very own storybook!
Available Toys
Personalized Books
Adventure Books
Baby Books
Birthday Books
Educational Books
Fantasy Books
Holiday and Religious Books
Sports Books
Super Heroes Books
Personalized DVDs
Photo Personalized DVD
Personalized Music DVD
Personalized Music CDs Personalized Gift Sets Bookmark Buddies Personalized Placemats Personalized Puzzles
Shipping Cost:
Economy ($0.00-$10.00) / 7-10 Business Days: $3.95
Economy ($10.01-$30.00) / 7-10 Business Days: $4.95
Economy ($30.01-$49.99) / 7-10 Business Days: $5.95
Economy ($50.00+) / 7-10 Business Days: Free
Expedited Flat Rate / 3-5 Business Days: $7.95
Expedited Flat Rate / 2-3 Business Days: $23.95
Address:
P.O. Box 673
Chester, NY 10918
Locate "My Fairy Tale Books (Personalized Children's Gifts)" on a map:
Store Hours:
Monday – Friday: 9AM – 9PM EST
Telephone:
1-845-926-1883
Founder:
Kelly Mistry
WebSite:
E-mail:
info@myfairytalebooks.com
Why is "My Fairy Tale Books (Personalized Children's Gifts)" featured on www.USAmadeToys.net?
Our site www.usamadetoys.net is dedicated to finding, cataloguing and categorizing all the companies that make toys in the U.S.A. We have a passion about toys of all kinds which are made in America, that in most cases are of superior quality to the Chinese or made-somewhere-in-Asia equivalent ones.
In this page we are presenting the company called "My Fairy Tale Books (Personalized Children's Gifts)". This company is based in New York in the U.S.A. and claims to sell toys that belong to the following categories: "Books", "Gifts", "Music" and "Puzzles & Skill". Please keep in mind that we are not in any way affiliated with this company (or any other company featured on usamadetoys.net), and we are not being paid to feature them on our site. We simply discovered that "My Fairy Tale Books (Personalized Children's Gifts)" is based in the U.S.A. and we decided to write about them on our site. Every single one of the companies you will find in this site are also American and claim to manufacture their toys on the United States.
Because we have never come in any direct contact with "My Fairy Tale Books (Personalized Children's Gifts)", we don't really know if it is really in operation or if they DO sell USA made toys. By using our services you agree to our terms of use and our privacy policy. In a few words:
We are not responsible for errors or omissions on the contents of www.usamadetoys.net and we cannot be held responsible for any damages that may occur from it.
We are not responsible for the content or the quality of information of other websites that are linked on this website.
We cannot guarantee you that all toys (or parts of them) that are produced by companies featured in this www.usamadetoys.net are solely produced in the USA. Please do your own research before purchasing any of them.
We cannot guarantee you about the quality of toys sold by these companies. Do your own research!
We are not paid by any of these companies to feature them on our site.
Advertisements on this Website (from Google or other advertisers) may include toys which are not made in the USA.
Found any errors? Do you want to submit new information or a new company?
If you have found any errors or want to submit a new U.S.A. company (that makes toys of course!) or want to talk to us about anything, please use our contact form.
If you liked what you read, please share it. It really helps us a lot.