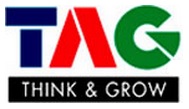 The "TAG Toys" is an amazing family owned and operated company that produces the best toys for kids until the age of six. The company states that they provide to the kids stimulating and developing intelligence for the first years of your kid. They are made to truly empower the thinking abilities and sensory motor skills of your kids.
Everybody known that the first years in a kid's life are the most important. All the scientists agree that the early years are extremely critical to the development of intelligence. That is why, "TAG Toys", are made based on educational research and learning theory.
All the toys are proudly manufactured and designed here in America. The materials are non-toxic an also made in the USA. Wood, paint and glue are manufactured here. Everything is local. Moreover, the prices are extremely reasonable.
The company started its' journey back in 1976. Their mission back then was to provide fun and educational products to kids with learning disabilities. That was made possible, with the experience of the founder, Dr. Lawrence Mestyanek. He has a Ph.D. in Educational Psychology. Since then, he and his family have managed to create a unique company that has won multiple awards. The toys are suitable for all kids from ages one to six. The quality is really high and the prices extremely reasonable. What more can you ask?
Available Toys
Early Learning
Sorting & Motor Skills
Perception & Concepts
Memory
Numbers & Counting
Writing & Spelling
Creative Play
Child Therapy
Child's Room
Personalized Items
Adult Rehabilitation
Classroom
Other Wood Products
TAG Cusom
Address:
1810 S. Acacia Ave.
Compton, CA 90220
Locate "Tag Toys Inc." on a map:
Telephone:
310.639.4566 (Phone)
1.800.488.4824 (Toll Free)
Fax:
310.639.7123
Founder:
Dr. Lawrence Mestyanek
WebSite:
E-mail:
info@tagtoys.com
Why is "Tag Toys Inc." featured on www.USAmadeToys.net?
Our site www.usamadetoys.net is dedicated to finding, cataloguing and categorizing all the companies that make toys in the U.S.A. We have a passion about toys of all kinds which are made in America, that in most cases are of superior quality to the Chinese or made-somewhere-in-Asia equivalent ones.
In this page we are presenting the company called "Tag Toys Inc.". This company is based in California in the U.S.A. and claims to sell toys that belong to the following categories: "Creative Activities", "Preschool", "Wooden Toys". Please keep in mind that we are not in any way affiliated with this company (or any other company featured on usamadetoys.net), and we are not being paid to feature them on our site. We simply discovered that "Tag Toys Inc." is based in the U.S.A. and we decided to write about them on our site. Every single one of the companies you will find in this site are also American and claim to manufacture their toys on the United States.
Because we have never come in any direct contact with "Tag Toys Inc.", we don't really know if it is really in operation or if they DO sell USA made toys. By using our services you agree to our terms of use and our privacy policy. In a few words:
We are not responsible for errors or omissions on the contents of www.usamadetoys.net and we cannot be held responsible for any damages that may occur from it.
We are not responsible for the content or the quality of information of other websites that are linked on this website.
We cannot guarantee you that all toys (or parts of them) that are produced by companies featured in this www.usamadetoys.net are solely produced in the USA. Please do your own research before purchasing any of them.
We cannot guarantee you about the quality of toys sold by these companies. Do your own research!
We are not paid by any of these companies to feature them on our site.
Advertisements on this Website (from Google or other advertisers) may include toys which are not made in the USA.
Found any errors? Do you want to submit new information or a new company?
If you have found any errors or want to submit a new U.S.A. company (that makes toys of course!) or want to talk to us about anything, please use our contact form.
If you liked what you read, please share it. It really helps us a lot.